Easy Care & Maintenance for Your Vinyl Siding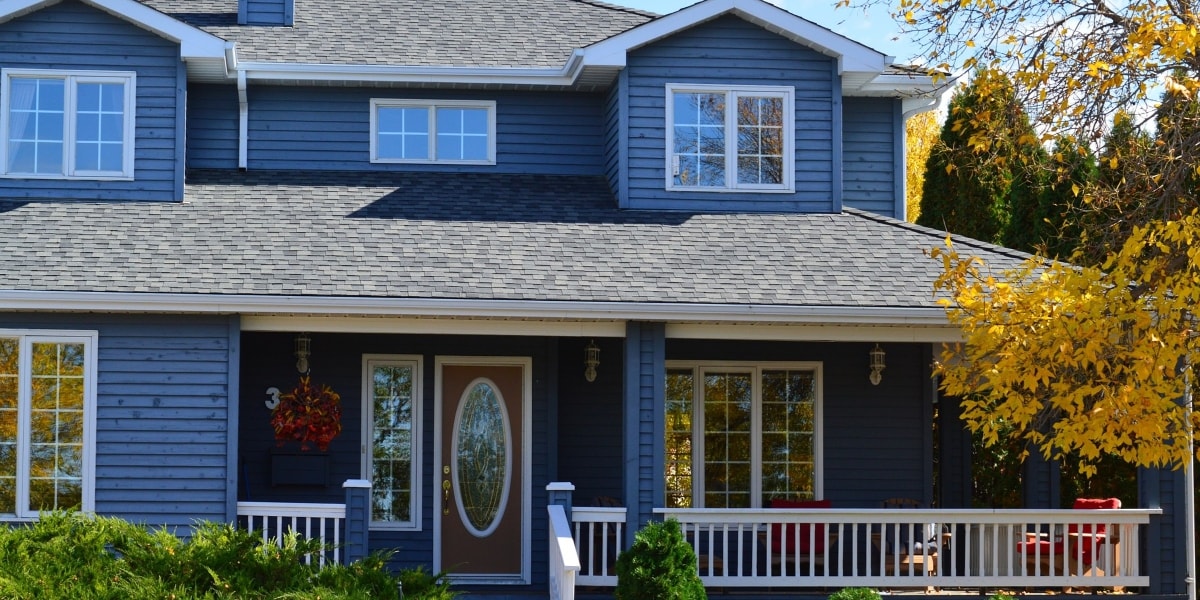 Vinyl siding is known as an easy-to-care-for housing material, especially compared to wood and some other materials. While it is much more low-maintenance, there are a few steps you can take to make sure your siding remains looking as good as the day you installed it.
Cleaning Tips
Your vinyl siding is so low-maintenance that it only requires occasional cleaning with mild soap and the water from your garden hose! Use a soft bristle brush or a soft cloth; the bristle brush will be best for textured siding to that the grooves remain stain-free.
If you think you want to use a power washer, check the instructions on your washer and the siding manufacturer's instructions first. If the manufacturer gives the OK, make sure you aim the power washer straight at the top of the siding. Aiming upwards could cause the water to be forcefully driven behind the siding.
Mold or mildew may appear on your siding; luckily, there are easy ways to clean that off. For a small spot, using a cleaner such as Windex will do the trick. If the mold or mildew is more widespread, you can make a solution yourself. Mix 30% vinegar with 70% water and use that for the large affected area.
General Maintenance
After awhile, your siding may become discolored. To prevent this, you'll want to make sure you cover the siding while you do any home renovations and when you apply certain insecticides and herbicides. Check the labels of any chemicals you use around your home. They should mention if they will have any negative effects on your siding.
Never have any open flames around your siding. Vinyl can melt when exposed to significant heat. In fact, no matter what sort of siding you have on your home, you will want to keep grills and ignitable materials (dry leaves, mulch, etc.) away.
Finally, if you are planning on updating your home and want to paint the siding you have installed, make sure you check with the manufacturer first! Some brands may void the warranty if you paint your siding.
Maryland's Vinyl Siding Installation & Repair Experts
For more than 20 years, Select Home Exteriors has provided exceptional vinyl siding installation and repairs to customers throughout central Maryland. We offer a variety of colors, styles, and brands to meet your individual needs. Contact us today for a free estimate!
https://www.selecthomeexteriors.com/wp-content/uploads/download-6.jpg
600
1200
Jeni Lubbert
https://www.selecthomeexteriors.com/wp-content/uploads/select-home-exteriors.png
Jeni Lubbert
2018-08-08 20:05:03
2018-08-13 14:49:53
Easy Care & Maintenance for Your Vinyl Siding