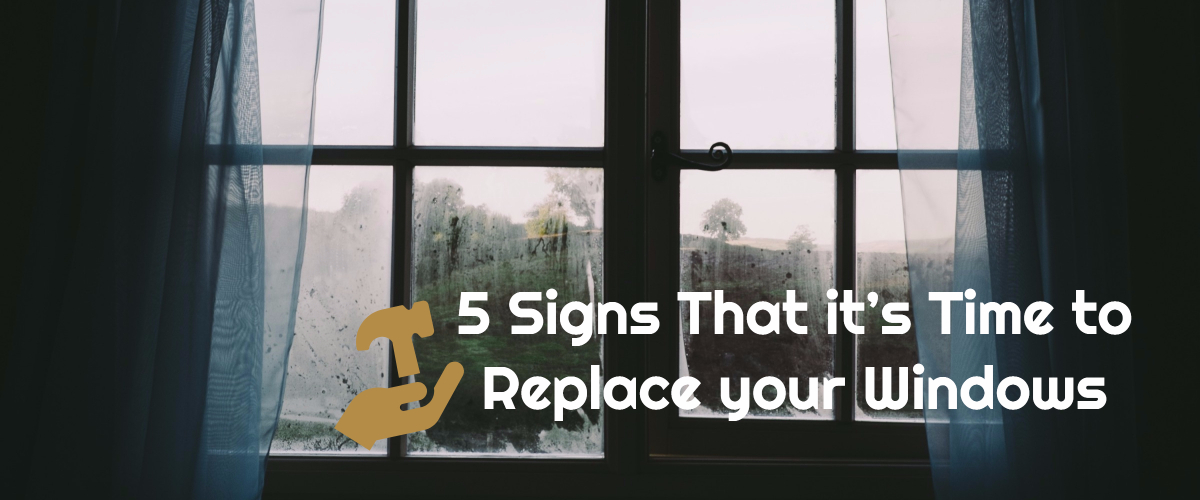 Windows are an important part of your home. They let in light, help control temperature, and are one of the first things potential buyers see. How do you know when it's time to take the leap and replace your windows entirely?
Here are five signs it's time to replace your windows:
They are warped, damaged, or broken
Sometimes, minor window issues can be repaired fairly painlessly. Weatherstripping can be replaced, hardware can be changed, and holes in screens can be patched. But if your windows' sashes or frames show significant rotting or shifting, or your glass fogs up, it's often cheaper, and better for your home, to replace the whole window.
It's difficult to open and close them
If your windows squeak, groan, or stick when you try opening and closing them, it may be a sure sign it's time for a replacement. Along these same lines, if your windows do not want to stay open when you want them to, or they don't close all the way, there may be something structurally wrong that won't be an easy fix. Save yourself the hassle, and possible safety hazard, of having a window that is not functioning properly.
You want to reduce your energy bills
Feeling drafts around your windows is not normal. Energy leakage around windows can increase your power bills by as much as 25 percent, costing you money. Getting replacement windows that are properly fitted to your home and correctly sealed can pay for themselves in energy savings over the years.
You have an old home
Many old homes still have the original windows, some of which are single-pane. Today, the industry standard is a minimum of double-paned, and sometimes triple-paned. Single-pane windows are thinner, letting in more UV light that can bleach your window treatments, carpets, and furniture. They also are more drafty and sometimes can be unsafe. Replacing old windows can help save you lots of money, not only in energy savings, but also in fading furniture and decor.
You've been through a severe storm
Windows take a beating no matter the climate, but if you live in the path of extreme heat, cold, or storms, your windows get extra abuse. Hurricanes, gale force winds, and tornadoes all can severely damage windows, even if the damage isn't visible. After a big storm, it's best to have an expert home inspector come check everything out to see if there's any damage to any part of your home, not just the windows. Cracked glass, broken seals, and off-kilter frames are just a few things that can result from severe storms and could require window replacement.
At Select Home Exteriors, we take pride in giving you quality products and quality service to fit your budget. Contact us today to discuss your window replacement project!
https://www.selecthomeexteriors.com/wp-content/uploads/select-home-exteriors.png
0
0
Jeni Lubbert
https://www.selecthomeexteriors.com/wp-content/uploads/select-home-exteriors.png
Jeni Lubbert
2017-07-28 01:18:21
2017-08-02 20:27:34
5 Signs That it's Time to Replace your Windows