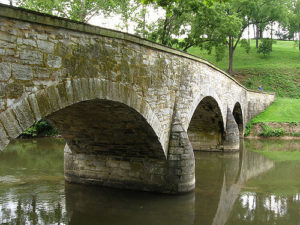 Select Home Exteriors are your experts for everything related to roofing, windows, doors, siding, gutters, and deck design. For over 20 years, we have proven to be Maryland's premier providers of exterior home services through our close attention to detail, affordable prices, and dedication to providing complete customer satisfaction. We want you to love your end result, so we do everything we can to make that a reality. Call today for a free estimate!
Get professional siding and gutter repair and replacement from Select Home Exteriors. We carry high-quality materials and work quickly during installation. Replacing siding and gutters not only adds to curb appeal of your home, but it also adds value to your home and reduces energy costs. It may be time to invest in new siding or gutters if you've noticed:
Sagging gutters
Warped or bubbling siding
Rusted gutters or downspouts
Holes in siding
Our professional team looks at your home and assesses your needs, recommending only the most critical of repairs or replacement. Schedule a consultation!
>>Need help choosing the right siding for your home?>>
Repairing and replacing roofs can be costly and time-consuming. That is why we work closely with you to pick the best roofing package based on your budget, style, and time needs. Our team can help solve a variety of issues, including:
Missing shingles
Storm damage
Missing flashing
Leaks
And more.
Call today for your free consultation!
>>3 Signs Your Asphalt Shingle Roof Needs Replacing>>
If you are in need of a few or a whole set of new windows and doors, we are here to help! Choose from a large selection of high quality brands including Pella replacement windows. Don't deal with foggy windows and poorly insulated doors any longer! Save yourself hundreds – even thousands! – in lost energy costs from old or damaged windows and doors. Call today!
>>5 Signs That It's Time to Replace Your Windows>>
Our highly knowledgeable contractors can spruce up your current deck or create one from scratch. We handle everything from start to finish including design plans, permits, HOA approvals, and more. Get the outdoor oasis you always wanted with custom deck services from Select Home Exteriors. Call today for the backyard BBQ of your dreams tomorrow!