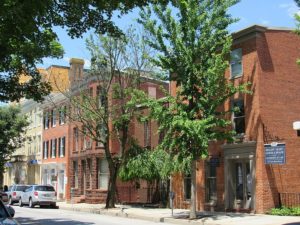 Select Home Exteriors provides trustworthy, quality, and affordable exterior home remodeling services to Westminster, Maryland. For over 20 years, our experts have transformed our clients' visions into reality. Our dedication to providing complete satisfaction drives us to work hard and offer only the best products and services. Whether you need new roofing, shingles, siding repair, window and door replacement, custom deck design, or gutters, we can help! Contact us today for a free, no obligation quote!
If you need repair or replacement of your roof due to old age, storm damage, or neglect, contact one of our roofing contractors today. We inspect your roof to find the best repair package based on your budget, style, and time needs. Call today for a consultation!
>>3 Signs Your Asphalt Shingle Roof Needs Replacing>>
Here at Select Home Exteriors, we only offer the best quality materials for siding and gutter replacement. Repairing old siding not only looks and functions better, but it also increases the value of your home and reduces energy costs. It may be time to replace your siding and gutters if you've noticed:
Sagging gutters
Missing or broken siding
Rusted gutters or downspouts
Bubbling or cracking siding
Our expert team evaluates the damage to your home, recommending only the most necessary of repairs and replacement. Schedule your consultation today!
>>Need help choosing the right siding for your home?>>
Don't deal with old, cracked, foggy, and poorly insulated doors and windows. Select Home Exteriors can replace a few, or all of your windows and doors with high quality brands. We offer a variety of exceptional brands, including Andersen, Pella, and Marvin. Call today for a quote!
>>5 Signs That It's Time to Replace Your Windows>>
Do you need a spruced-up deck, or one to be built from scratch? You are in good hands! Our expert designers handle everything from start to finish including design plans, permits, HOA approvals, and more! Call today for great backyard BBQs tomorrow!