SERVING THE FREDERICK AREA WITH ROOF AND SIDING REPAIR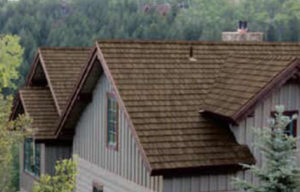 Severe weather and years of use can leave your home's roof or siding needing repair. At Select Home Exteriors we've had experience with many types of repair – storm damage, improper installation, poor maintenance, and age – and we have the knowledge necessary to diagnose and fix your home's problems. We have the know-how to assist with various repairs, including:
LEAK REPAIR
Your roof is made of various joints, which connect structures and objects coming out of your roof. Skylights, exhaust fans, and vents rise out of your roof and usually have flashing or boots attaching them to your home. These connectors can crack or wear over time, creating leaks. Ice and water can collect in low spots around the joints of your roof, causing water to leak into your home and damaging your roof. Whether you have an existing leak or believe damage to your roof may lead to these problems in your home, Select Home Exteriors can find and repair the issue without further harm to your home.
SHINGLE AND SIDING PANEL REPAIR
Individual shingles and siding panels can crack or break due to water, wind, sun, or tree damage. Water can seep under shingles and behind panels, damaging the structure of your home. Insects, birds, and other animals can get into your home through damaged panels and become a nuisance. At Select Home Exteriors, we can inspect, repair, and replace these damaged shingles and siding panels, helping prevent expensive repairs before they start!
SEASONAL DAMAGE
Maryland weather can be unpredictable, bringing hail, heavy snow, and high winds when you least expect it. Winter can bring excessive snow load damage or ice dams (ice build-up on the roof along gutters blocked by ice), and spring and summer see hail and damage from debris blown about by wind. Even small amounts of damage, if left unchecked, can lead to massive problems down the road. Let Select Home Exteriors assess and repair your storm-related damage so it doesn't get any bigger than it is today!
SOFFIT AND FASCIA REPAIR
The soffits and fascia along your roof rely on the roof drip edges to direct water into the gutters and away from the roof. If the drip edge is missing or damaged, water can collect and rot your fascia and soffit. Improper gutter maintenance, such as infrequent cleaning of gutters, is the most common root cause of soffit and fascia damage. Damaged soffits are also prime nesting ground for birds and other animals, causing damage to your roof. At Select Home Exteriors, we can figure out the source of your roofing problem and fix not only the damage to your fascia and soffit, but also the original problem, saving you money in the long run!
QUALITY MARYLAND ROOF AND SIDING REPAIRS
We at Select Home Exteriors have over 20 years of experience fixing damaged roofs and siding. Examples of our quality work are all over Frederick County, Maryland, and the surrounding area. By using quality materials and hiring trained, experienced professionals, we aim to give every single customer the best possible home exterior improvement and replacement experience possible. Contact us today to get on your way to the home exterior of your dreams!