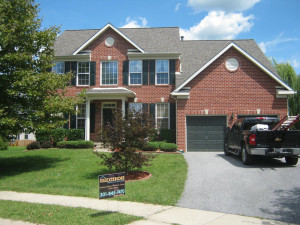 Serving the Frederick Area
with Roof Repair and Replacement
At Select Home Exteriors in Maryland, we take pride in offering only the highest quality installation of roofing systems. With our experience in roofing and attention to detail, you can rest assured we will take our time and consider both budget and needs to come up with an affordable and cost-effective way to repair or replace your roof.
Replacement Process
with Select Home Exteriors
An experienced roofer will visit your home to thoroughly inspect your roof and listen to your needs, including style and budget
Select Home Exteriors will work hard to determine the best roofing package available that will meet your requirements
We will detail and explain every aspect of the roofing phase to you from the very beginning all the way to the final inspection.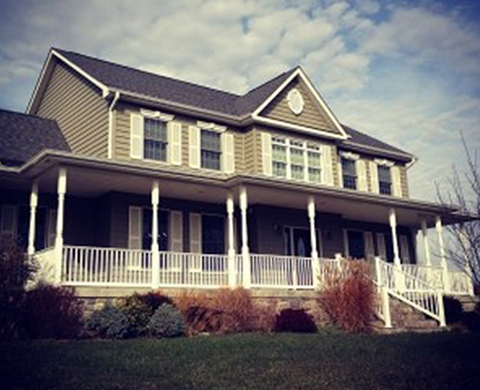 Roof and Gutter
Repairs in Maryland
Select Home Exteriors performs a variety of roof repairs. With our years of experience, we've seen many types of damage caused by poor installation, weather, poor maintenance, and age of components.  Read on to learn more about the different types of repairs that Select Home Exteriors can perform to bring your roof back to brand new again!
Leak
Repair
If you take a look at your roof, you will see various joints between structures or around objects coming out of your roof.  Skylights, exhausts, vents, and other items rise out of your roof and typically have flashing or boots that can crack or wear over time and create leaks.  Water can pool around joint areas and cause damage and leaks.  Select Home Exteriors can repair these common problems.
Shingle
Replacement
Shingles may crack due to water, wind, or sun damage and allow water to creep underneath the shingles and into the roof.  Let us inspect, repair, and replace broken, worn, or cracked shingles to prevent an expensive roofing repair before it starts!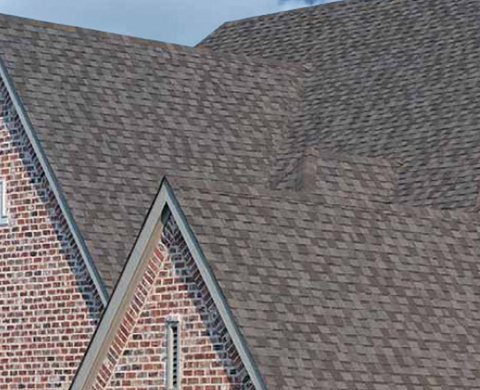 Seasonal
Damage
Weather can be unpredictable at times in Maryland and may bring hail, heavy snow, and high winds throughout the year. Your roof may end up with excessive snow load damage, ice dams ( ice build up on the roof along the gutters blocked by ice in the gutters), and more.  Contact us today to learn how to prevent these costly issues and let us help you prepare your roof properly for ALL seasons!
Soffit and Fascia
Repairs
Soffits and fascias are at risk of water damage throughout their life of a roof.  They rely on the roof drip edge to direct water into the gutters and if this is missing or damaged, the fascia and soffit may rot.  Not only that, but animals can nest in soffits and damage the roof.  Select Home Exteriors can repair and replace damages soffits and fascias and address the problem that created the issue in the first place – typically improper gutter maintenance.  Remember to clean your gutters every spring and the fall!
Select Home Exteriors is the Frederick, Maryland area's #1 source of roof repairs.  Contact us today!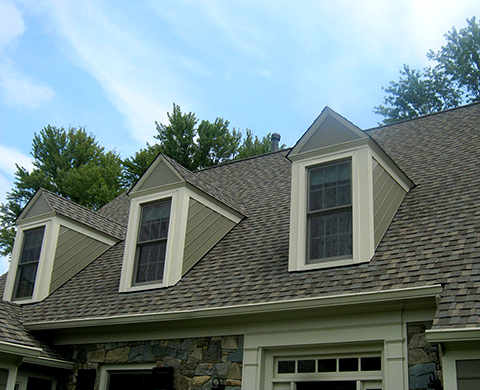 Call the Maryland
Roofing Experts
Select Home Exteriors has over 20 years of experience providing home services to Frederick County, Maryland and surrounding areas. Our top notch products and top of the line customer service ensures that every customer feels like they have selected the BEST in home exterior replacement and improvement in Maryland!
Our Quality
Roofing Materials
Select Home Exteriors is pleased to offer a wide variety of roofing products from the leading roofing distributors in our area which are listed below. Whether you are interested in a Asphalt shingle or Composite Roofing Select Home Exteriors is gauranteed to have the product you desire. Not sure what is right for your home?
You can find the brochures for each type of shingle on our resources page!