9 Ways to Repurpose Old Windows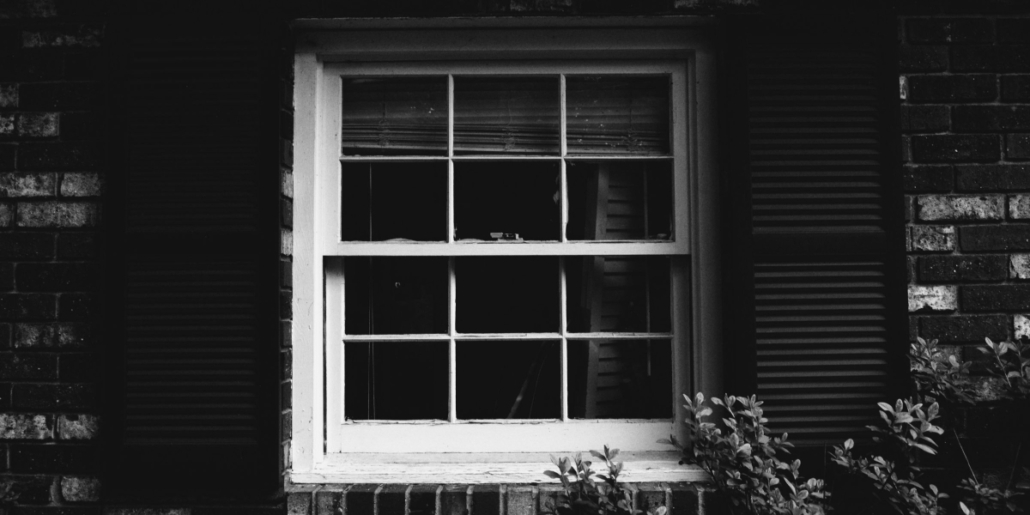 When you renovate your home, you're likely left with old fixtures that you don't know what to do with.
If you've added new windows to your home, take advantage of one of the hottest trends in home decor by repurposing those old windows into something fun.
Here are 9 ways to repurpose your old windows:
Headboard
Looking for a unique touch in your master or guest bedroom?
Rather than the traditional wooden or fabric headboard, hang several windows above the head of your bed to create a light, airy headboard.
You can hang as many or as few windows as you want to create a more dramatic effect. It's best to use identical windows for this project to maintain symmetry.
Divider
If you've got a large room, such as your family/dining room, that you'd like to add some visual definition to, old windows are a great option!
Hang windows securely between the two spaces you'd like to define, attaching rows of windows to one another if you'd like.
This creates a visual separation between two areas without heavy furniture such as bookcases.
Mini Greenhouse
Growing your own food is a great way to save some extra money, and creating your own mini greenhouse can keep you in fresh greens all year long.
Construct a wooden box out of lumber, then use windows as the lid. This allows sunlight and warmth to reach your plants so you can have great produce even when it's colder outside.
Chalkboard Calendar
Need a great-looking way to keep everyone's schedule or your meal plan visible?
Either replace the glass of an old divided window with a chalkboard slab or paint the glass with chalkboard paint for an erasable calendar.
Alternatively, you can put a board painted white behind the window and write on the glass with dry-erase markers.
Stained Glass Window
If you'd like to add a classy touch to your home but don't want to fork over the money for a professionally done stained glass piece, turn an old window into a custom piece of art!
Sketch the design you'd like for your window on some paper and place it behind your window for easy tracing.
Create outlines with clear silicone caulk, then fill in your design with pieces of colored glass or colored glass stones you can find at the craft store.
Artwork Backdrop
Larger mats and frames make even the most simple artwork stand out.
If you've got a special piece you'd like to highlight, or want to take up some extra space on your wall or mantle, add an old window behind the framed artwork for a little boost.
This method adds space and gravity to your art without adding the heavy materials you'd need if using another frame.
Fireplace Screen
Keep your fireplace ashes where they belong while being able to enjoy the beauty of your fire by creating a fireplace screen out of an old wooden-framed window.
Attach legs to the bottom to keep it level, and be sure that you keep the window far enough from the flames when it's in use that it won't catch light.
Jewelry Organizer
Keep all those necklaces untangled and close at hand by turning an old window into a DIY jewelry organizer.
Attach small screw-in hooks to the edges of the window's frame, and hang it on the wall securely. You can even add a little cotton batting and some fabric to turn one panel into earring storage.
Pot Rack
Free up some cabinet space by moving your pots and pans storage overhead.
Remove the glass from an old wood-framed window and use chains and hooks to secure the window to your ceiling, low enough that you'll be able to reach your pots and pans but not so low that you'll hit your head on them.
Some S hooks on the edges of the window frame can be used to hold those pots and pans for easy cooking.
Professional Window Installation in Central Maryland
Your home's windows work hard. Get the high-quality brands you deserve, backed by exceptional installation and top-notch customer service when you call Select Home Exteriors. Our professionals will never pressure you to buy more than you need, and we're available to answer any questions you may have about your project. Schedule a consultation today!
https://www.selecthomeexteriors.com/wp-content/uploads/select-home-exteriors.png
0
0
Jeni Lubbert
https://www.selecthomeexteriors.com/wp-content/uploads/select-home-exteriors.png
Jeni Lubbert
2023-03-21 16:37:26
2023-03-21 16:42:04
9 Ways to Repurpose Old Windows