The Benefits of Building a Deck For Your House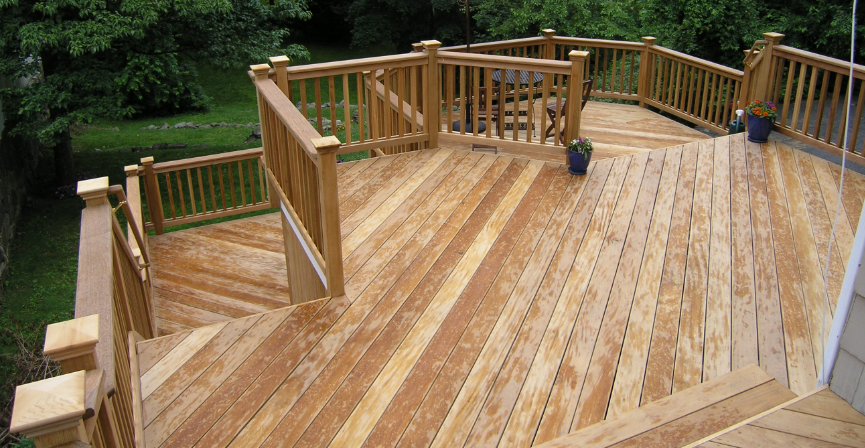 As a homeowner, you likely take a great deal of pride in your property. For many people, the opportunity to purchase and own a home is a dream come true. No longer living under the rules of a landlord, you are free to do as you wish while at home – and you may reap some pretty nice financial rewards as well. If you are a proud homeowner who would like to upgrade your property to make it even more enjoyable and functional, a deck is something you should strongly consider.
A Great Look
One of the best reasons to add a deck to your home is simply the wonderful, finished look that they offer. A home with a backdoor that just leads out onto the ground via some stairs doesn't quite look finished when compared to a home with a deck. Of course, you can take the design and color of your home into consideration when creating your deck to ensure that the two work perfectly together.
A Nice Investment
Yes, you are going to have to spend some money to add a new structure to your house. The costs of building a deck include purchasing lumber, supporting materials, various fasteners, and stain or paint. Also, if you don't have the time or experience to construct it yourself, you may have to pay a deck builder to take on the job. However, the money that you do spend on your deck is likely to be returned, and them some, when you sell your home. Home buyers love to see a beautiful, relaxing space attached to the back of the house, so you should be able to expect a higher selling price once the deck is in place.
Entertain Your Friends
If you like to have people over to your house for dinner and a few laughs, having a deck available as an entertaining space is a great advantage. The party will almost always spill out onto the deck when the weather is nice, and you will be able to invite more people than you could if you were restricted to the inside space you have available. Even if you only have small gatherings with just a few friends or family members, this new area is likely to become the star of the show.
Time is a Factor
Unlike many other home improvement or renovation projects, building a deck is something that can come together in relatively short order. Once you have the plans in place and the ground prepped, the actual process of constructing it can be completed rather quickly. Also, since this is an outside project, your day to day life inside of the home should not be affected.
The list above contains only a few of the many potential benefits that you can experience by adding these structures to your home. With great space to entertain guests, a good return on your investment, and a quick build time in most cases, it's hard to find anything bad to say about this kind of project. Get your plans together soon and start building!
https://www.selecthomeexteriors.com/wp-content/uploads/new-deck-area.png
448
865
Jeni Lubbert
https://www.selecthomeexteriors.com/wp-content/uploads/select-home-exteriors.png
Jeni Lubbert
2016-05-09 17:20:50
2016-06-16 15:33:54
The Benefits of Building a Deck For Your House