4 Tips to Help Your Roof Last for Decades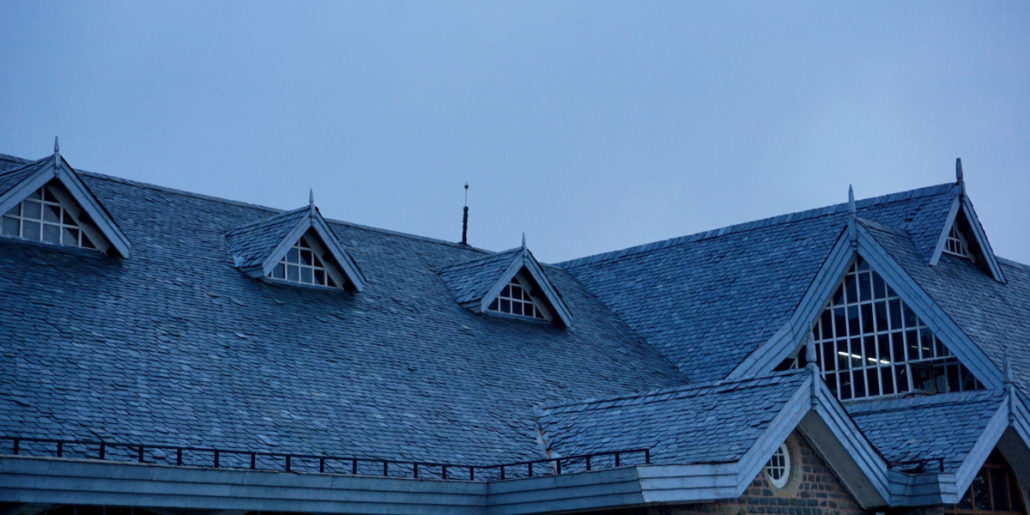 A roof is such an integral part of any home, and yet it is often overlooked in home maintenance routines.

Your roof acts as your home's defense against heat, cold, rain, snow and wind. Regular exposure to these elements slowly but surely contributes to its deterioration. But with a little bit of maintenance, and some help from a professional, you can slow down the damage and your roof could last as long as 30 years!

Below are the 4 most important things you can do to maximize the lifespan of your roof:
Perform Regular Maintenance
Regular cleaning and maintenance, about twice a year, will go a long way in keeping your roof looking and working its best.

At the beginning of fall and spring, sweep off any debris such as leaves, sticks, and any rogue frisbees.

Use a power washer to remove any mold. Roof mold retains moisture which can cause shingles to deteriorate and even rot completely.

Don't forget to clean out your gutters so that water can drain off your roof, preventing rotting shingles and flashing.
Invest in Preventative Care
Investing in preventative care now will prolong the need to replace the entire roof.

Start with having any overhanging tree limbs trimmed and removed. A severe storm could send a nearby branch right through your roof!

Next, make sure your attic is adequately insulated to prevent moisture buildup. If it still seems too humid, you may want to invest in a ventilation fan. Any moisture could produce rot and, therefore, leaking.
Inspect Often
The best way to catch problems before they start is to look at your roof! Inspect your roof as often as you think to. Keep an eye out for:

Debris buildup
Missing shingles
Detached gutters
Mold
Leak in ceiling
Sagging
Inspecting your roof does not require you to get on top of it. Simply remind yourself to glance at the roof whenever you are coming or going from your home. Eventually, it will become habit.

You should also take a closer look all around after any strong storm. Check your ceilings as well to make sure there are no new leaks.
Hire a Professional
These days, a search for "how to fix (fill in the blank)" will bring up hundreds of do-it-yourself instructional videos.

A DIY project may seem like a more cost-effective solution but, in the case of your roof, it could prove more expensive.

Let a professional manage your repairs. They have been well-trained in how to locate and deal with any problems.

For the same reason, you should let a licensed roofer inspect your roof annually. Even if you are in the habit of inspecting regularly, a professional will be able to catch potential issues much earlier, ensuring your roof lasts as long as possible.
Your Source for Quality Roofing Repair in Frederick County, MD
At Select Home Exteriors, we've seen many different kinds of roof damage due to poor installation, weather, poor maintenance, and normal wear and tear. Our licensed professionals perform a variety of repairs including leak repair, shingle replacement, seasonal damage, and soffit and fascia repairs. Call us today to take care of your roofing needs!

https://www.selecthomeexteriors.com/wp-content/uploads/select-home-exteriors.png
0
0
Jeni Lubbert
https://www.selecthomeexteriors.com/wp-content/uploads/select-home-exteriors.png
Jeni Lubbert
2019-07-29 16:47:51
2023-03-21 16:56:17
4 Tips to Help Your Roof Last for Decades